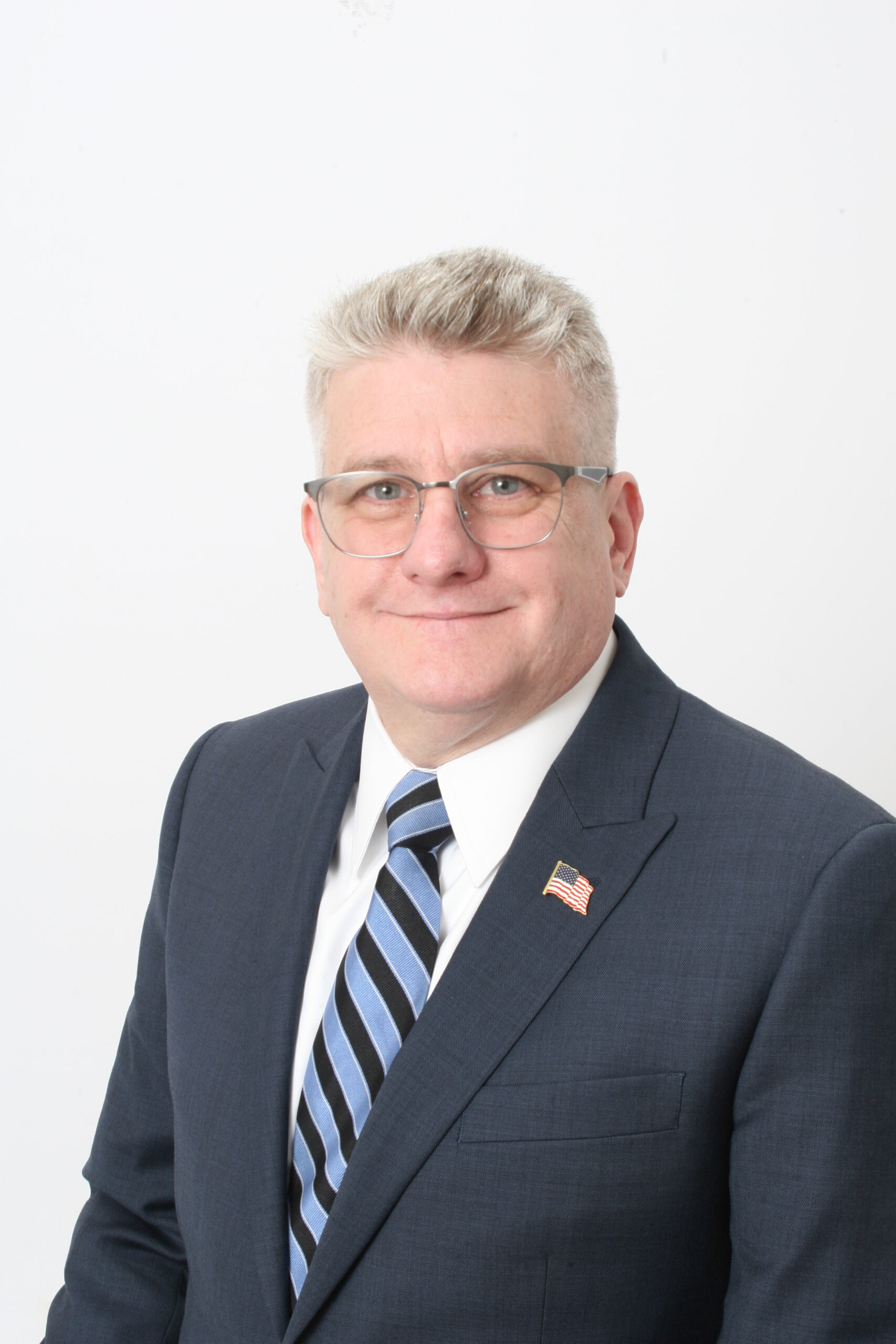 Ron Matten grew up on Valentine Lane in Southwest Yonkers. He is a product of Fordham Prep and Sacred Heart High School.  He graduated magna cum laude from Manhattan College with Bachelor of Business Administration (Finance) and he holds a Master's in Public Administration from Pace University.
Ron has had a 30 year career in facilities and operations management, working for private and public entities. Most recently he has worked for the Town of Greenwich, Connecticut and the City University of New York. He has extensive experience with municipal and organizational budgets. His expertise is in restructuring organizations to operate efficiently using lean principles.
Ron serves as a board member of Yonkers Joint Schools Construction Board. The board was created by statute and is charged with rebuilding the facilities of the Yonkers' school system. Ron is also a board member of the Yonkers Family YMCA. As a resident of southwest Yonkers, the "Y" had a major positive influence in his family's life.
Ron currently lives with his wife, Khanittha in Colonial Heights where they are active members of the neighborhood association, CHAT.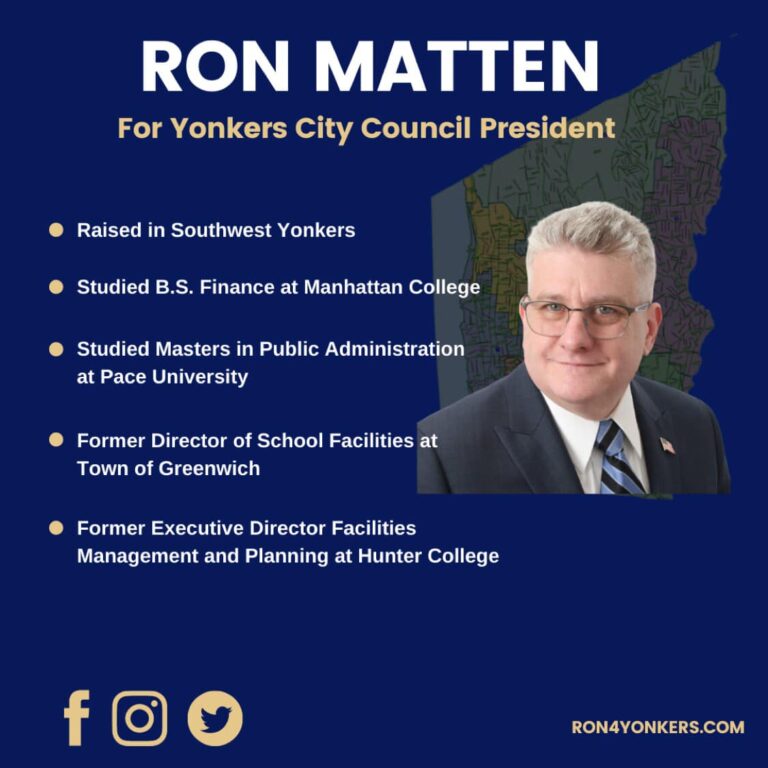 Every budget season in Yonkers, we are inundated with stories of the fiscal cliff that municipal Yonkers faces. Every year our elected officials plead with Albany to give us our fair share. Albany gives Yonkers a fraction of what it deserves, and in the end, the taxpayer is on the hook. Yonkers' borrowing is out of control. Last year, Yonkers Public Schools could not afford new textbooks, so the COY bonded for $4.6 million. Moody's bond rating service downgraded Yonkers' general obligation bonds in 2019 and then again in January 2021. This city is creating a debt balloon. Even New York State Comptroller Thomas DiNapoli criticized Yonkers for its practice of bonding tax certioraris. A tax certiorari is when a property owner challenges their property taxes. When Yonkers loses, the City borrows millions to pay back the property owners that were incorrectly taxed. When I open my tax bill every year, I cannot understand the perpetual increases. The Council lacks a diversity of voices and it never seems that the taxpayer is heard. The Yonkers Council President has authority over the Inspector General equal to that of the Mayor. It is time for the Council President delve into Yonkers' fiscal operations. The taxpayer deserves fiscal leadership. I am choosing to run, as I can contribute to the fiscal stability of Yonkers, while improving the quality of life.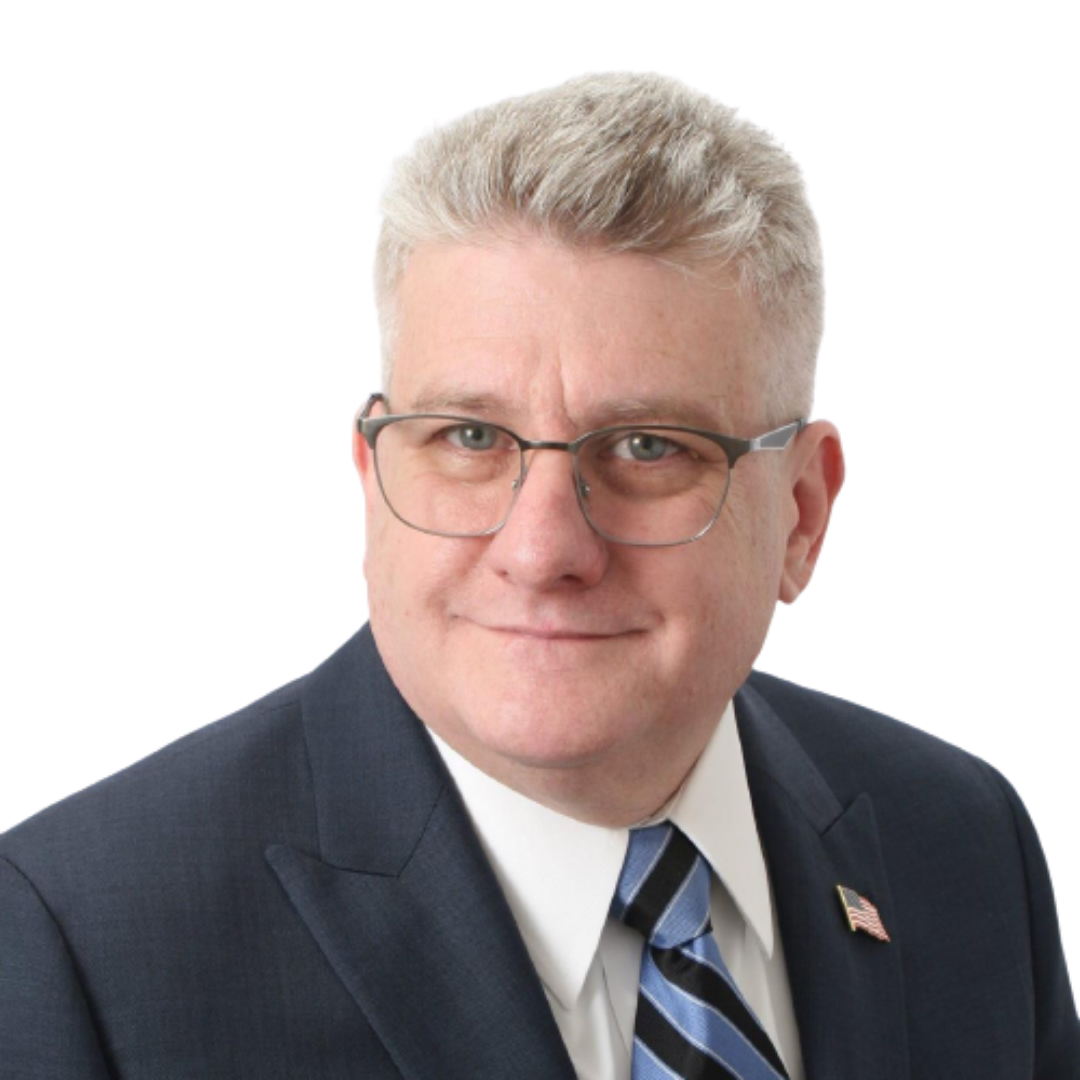 Ron Matten
For Yonkers City Council President